Nick Ferrari Demands: Tell Us The Identity Of Fantasist Nick NOW
7 February 2018, 10:17
Nick Ferrari demanded that authorities name the "fantasist" who has been charged with offences related to indecent images of children.
The evidence from "Nick" sparked the Met Police's Operation Midland in 2015 after he told officers he had been abused for nine years.
The £2.5 million investigation was abandoned a year later without a single arrest, despite police raiding the homes of prominent figures including Lord Bramall and Lord Brittan.
It's now been revealed Nick was arrested last June and faces six charges, including making indecent images of children. He denies the charges and will go on trial later this year.
Nick's real name cannot be reported because sex offence are complainants are legally entitled to lifelong anonymity. But now he's been charged, Nick Ferrari thinks it is in the public interest to know his name.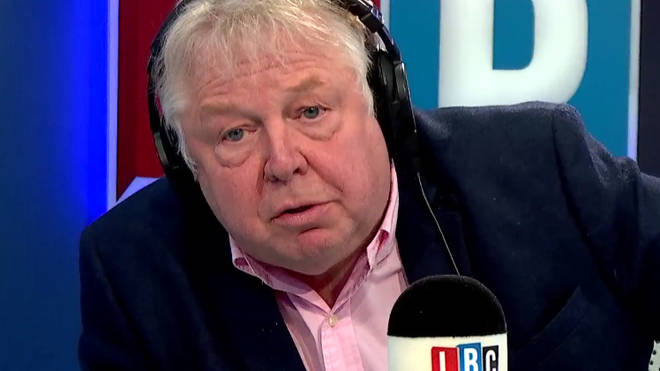 The LBC presenter said: "This beggars belief now. This guy is clearly a fantasist and possibly - I hope we all heard that word- a paedophile.
"But we still can't know his last name. This is ludicrous, this is utter baloney.
"There is a possibility that someone could come forward that will help secure a conviction.
"We're all quite rightly moaning and wailing about John Worboys but we learned his name which helped people come forward, not least the woman from whom we heard earlier in this hour. We need to know."