TfL Boss Apologises For Ill-Judged Cycle Superhighway Plans
29 May 2018, 08:43
The head of Transport for London has admitted the building of the controversial Cycle Superhighways was ill-judged and ill-thought-through.
Mike Brown criticised former Mayor, now Foreign Secretary, Boris Johnson for rushing through the plans, which caused huge congestion in the capital.
Boris started work on eight of the Cycle Superhighway lanes, spending in excess of £100 million.
And Mr Brown has finally admitted what Nick Ferrari's listeners have known for years.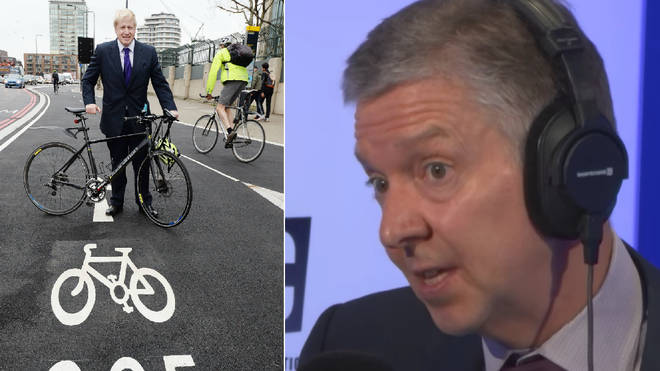 He told LBC: "I apologise absolutely for the way that the cycling lanes were delivered in the last Mayoral administration.
"I think it was ill-judged, it was too fast and ill-thought-through in the speed in which it was done.
"I'm afraid it's the main downside of being in a democracy, because people want to do things in their term.
"But I will never apologise for the fact that since we put these dedicated cycle lanes in, many many lives have been saved. Many many people are not being injured they way they were before."