The Cabinet Are Fighting Like Kids In A Playground. Time For May To Stop It, Says Nick
13 October 2017, 10:19 | Updated: 13 October 2017, 10:40
Nick Ferrari urged Theresa May to step in and sort out the squabbling cabinet members who are fighting like kids in a playground.
Philip Hammond has been called a "saboteur" by Tory grandee Lord Lawson, Boris is setting his own agenda and others are circling on a possible leadership bid.
Speaking on his LBC show, Nick told Mrs May she had to take control.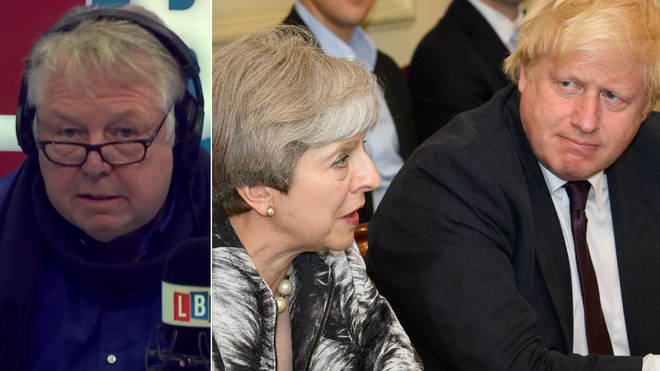 He said: "This is now like policing a playground. Amber doesn't get on with Boris, what's Philip said about David.
"If it was a primary school, you'd sit them all down and say 'I'll tell you what, if you don't sort yourselves out, I'm going to send you all home with a note for mummy and daddy and you're going to stay late tomorrow. OK? So stop this squabbling now.'
"At some point, you have to flex your muscles and say 'That's it about it. I've had enough, right. You stop now. One more word and you're out of here. You and destroy someone else's world because I've just had enough.'
"So when will Mrs May act? She needs to assert her authority."