The Remorseful Dad Who Hated Gay People, And Then His Son Came Out
7 December 2018, 11:09 | Updated: 7 December 2018, 11:15
This is the remarkable call from a remorseful father who admitted to Nick Ferrari that he used to hate gay people so much he wanted them "dead" - and then his teenage son came out.
Mark from Hull's astonishing call to LBC was described by listeners as "powerful", "courageous" and "honest".
It was prompted after Kevin Hart stepped down as host of the Oscars next year after tweets emerged in which he used homophobic slurs.
The decision came just three days after he was announced as host of the 91st Academy Awards ceremony.
Mark told Nick: "I was brought up with a religious view that homosexuality was wrong, disgusting, dirty - I took that to the extreme, I absolutely hated homosexuals.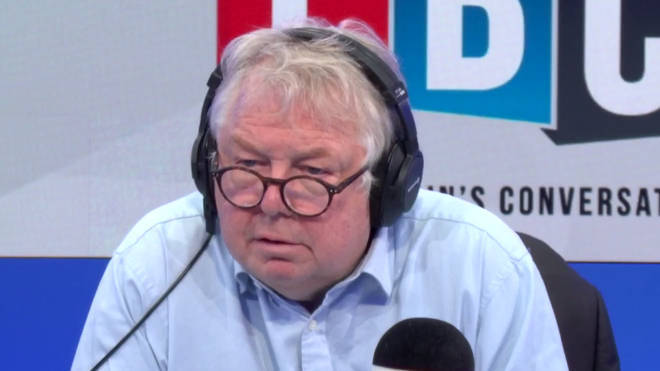 "I would go to the local area where homosexuals used to go out and bash them… I'm ashamed to say I did that.
"I was quite a repulsive man when it came to homosexuality… I'd rather them died than be homosexual."
Then, one day Mark's view was completely changed when he got a call from his 15-year-old's school.
"My son sat with four teachers and he said that thought he was gay," Mark continued.
"I felt absolutely sick and ashamed - not at my son, but at myself.
"I've always prided myself as a single parent that I protect my son, I show him what's right and what is wrong, morals, manners and yet I have drastically failed because of this one issue."
He added: "Now, I have the belief it doesn't matter who you are, your sexuality, you still have feelings.
"My outlook has completely reversed."
The honesty in the call left Nick and listeners gobsmacked.
Watch it in full above.