Theresa May Tells LBC: Soldiers Must Know We're On Their Side
4 October 2016, 08:37 | Updated: 4 October 2016, 10:04
The Prime Minister has told LBC she will end the "witch-hunt" against British soldiers who face spurious legal action following conflicts.
Theresa May will pledge that the European Convention of Human Rights will no longer apply to troops serving in battle.
Speaking to Nick Ferrari live from the Conservative Party Conference in Birmingham, Mrs May insisted troops had to know the government were on their side.
She said: "What the government is doing today is saying to our troops that we're on your side.
"Our armed forces serve with distinction around the world and put themselves on the line for us. So it's right that we are on their side, so that when they go out into combat, they have the confidence that they can do the job that they have to do."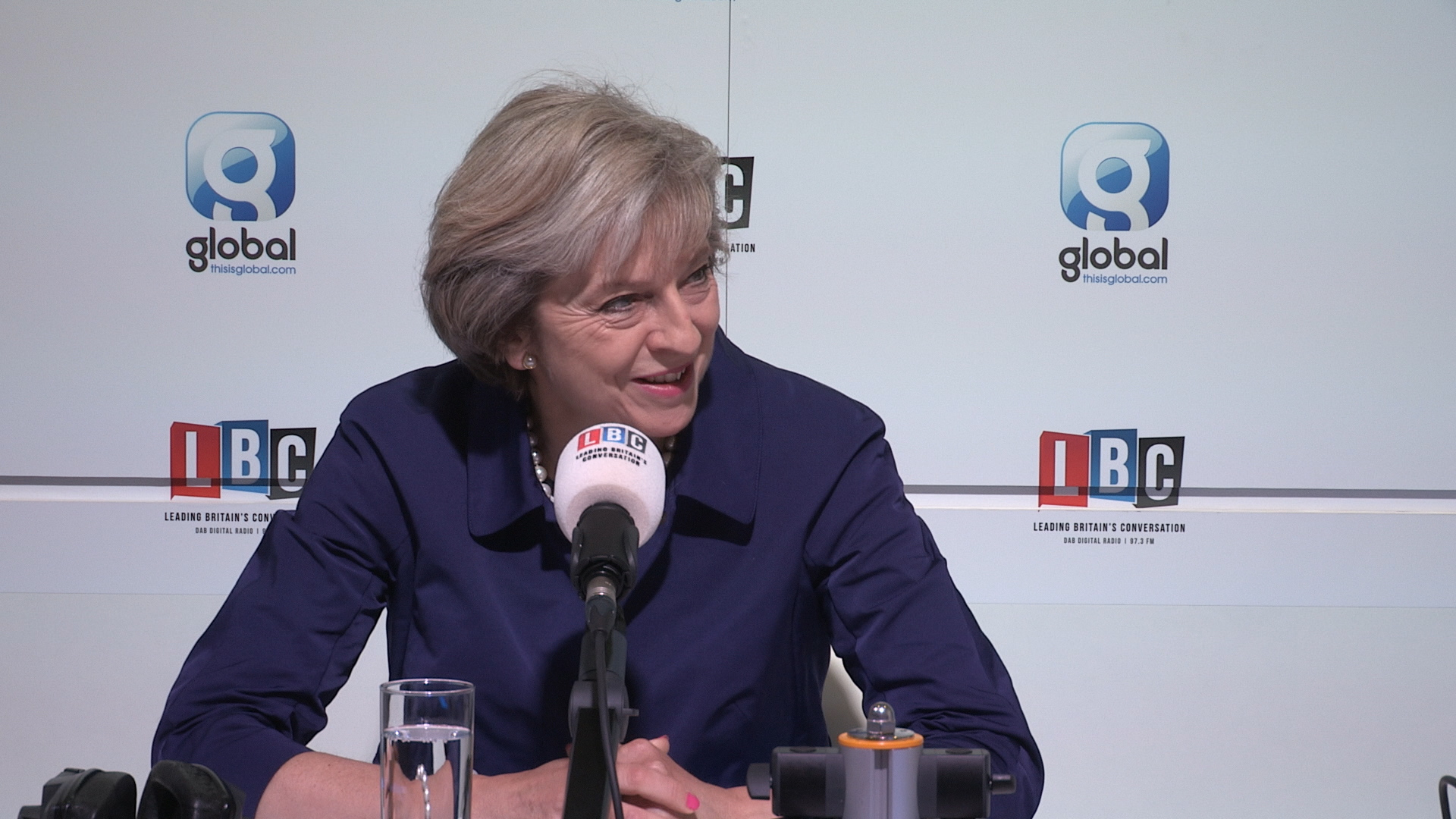 Mrs May insisted that soldiers wouldn't be given free reign, but would be protected from "vexacious" claims.
She added: "If there are credible allegations of criminal behaviour, those should be investigated.
"But what's happened in recent years is we've seen this whole industry grow up of human rights lawyers who seem to be chasing after cases in order to bring these vexacious claims against our troops.
"That's worrying for our troops. I think we should do something about it and that's what we're talking about today."