This Is How Thames Valley PCC Will Respond To Council's "Anti-Begging" Letter
4 January 2018, 14:32 | Updated: 4 January 2018, 14:34
The Police and Crime Commissioner (PCC) for Thames Valley says he will express "some sympathy" in his reply to a council leader who has called for a crackdown on begging in Windsor ahead of the Royal Wedding.
Conservative Simon Dudley wrote to Anthony Stansfeld asking for police to address "aggressive begging" in the town before Prince Harry and Meghan Markle wed in May.
Part of the letter read: "The level of tourist interest is set to multiply with the royal wedding in May 2018, and there are increased concerns from our residents about their safety."
The letter has since come under fire, with Labour calling for the Prime Minister to condemn the comments.
Joining Nick Ferrari on Thursday, Mr Stansfeld said he was yet to receive the letter, but noted it was "very much" a council issue.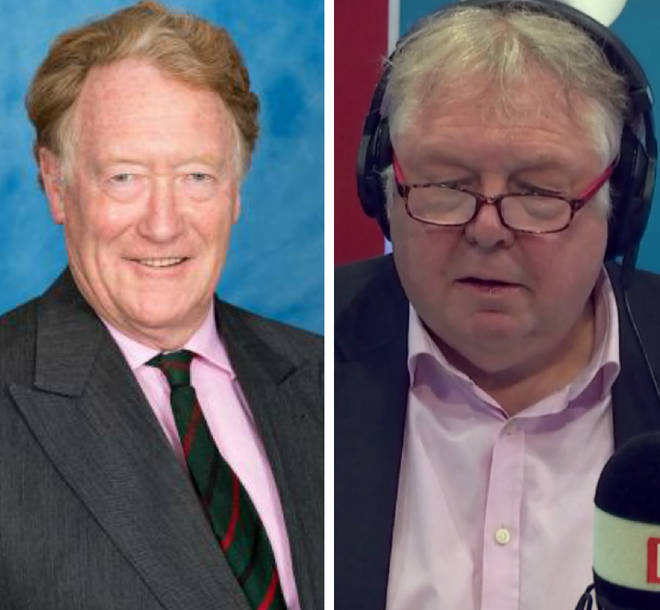 The PCC said he hoped those on the streets were "looked after properly" adding "a lot of them have mental health issues, a lot are alcoholics or have a substance misuse problem".
Asked how he would respond to councillor Dudley's request, Mr Stansfeld told LBC: "I'll write back, express some sympathy.
"I think we can look at this business of having what's called a public space protection order put in.
"The leader makes out it's a very long bureaucratic process, that is not my understanding, my understanding is he has to ask for one - it's up to the council to do it.
"It goes out to rapid consultation and I'd support that in certain areas in Windsor and that makes it more difficult for the professional beggars."