Tory Brexiteer Explains Why He Has NOT Sent A Letter Of No Confidence In Theresa May
19 November 2018, 08:03
Sir Bernard Jenkin told LBC he has not sent a letter of no confidence in Theresa May.
At least 28 Conservative MPs have written letters of no confidence to Sir Graham Brady, the chairman of the 1922 Committee, with 48 needed to force a vote.
Sir Bernard is an outspoken Brexiteer, but revealed he has not written a letter yet - but expects Mrs May to be forced out regardless.
Asked by Nick Ferrari if he'd written a letter, he responded: "I have not written any letters to Graham Brady.
"It's crossed my mind, but what is of paramount importance is that we concentrate on how awful Theresa May's deal is and we make sure we defeat that in the House of Commons.
"I've no doubt it will be defeated and that may well have consequences on Theresa May's leadership.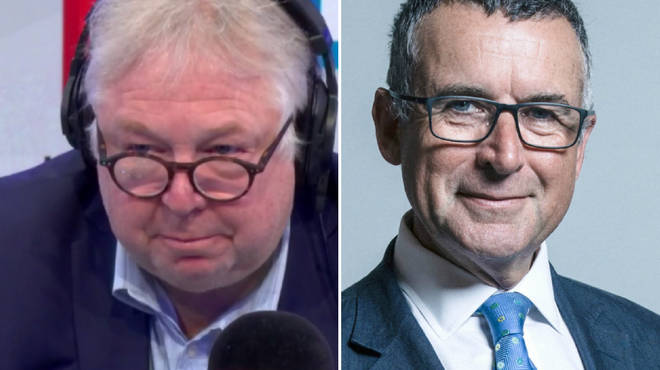 "I'm very very sad that she has impaled herself on this very negative deal. I'm afraid if you're doing a great reform, don't put somebody in charge of it who doesn't really believe in it. She's taken us down the wrong track.
"The Prime Minister is making a grievous error and has made a judgement about the national interest which couldn't be more wrong.
"But let's talk about the substance of the policy and the consequences for her, I'm afraid, I think are probably dire anyway."