Tory Caller Tells Theresa May To Resign And Let Brexiteer Become PM
16 November 2018, 08:51 | Updated: 16 November 2018, 12:20
Theresa May faced calls to stand down from an LBC listener who urged her to let a Brexiteer take charge.
Daniel told the Prime Minister that she has not negotiated the Brexit that he voted for and although he's a Conservative voter, she should stand down.
Speaking on LBC's exclusive phone-in, he said: "I know you'd had a very hard task and I commend you for trying to negotiate any kind of deal with the EU. But it's also the case that from the outset, you tried to find the middle ground to offer everyone and that's not worked.
"I'm a Tory voter. I proudly and vocally stood up and said leave the EU. I wanted to take back control of her money, borders and laws and I wanted parliament to be sovereign.
"No doubt, you will argue once again that your deal does this, but there's so much in the small print that shows that's not the case.
"You have suffered seven ministerial resignations. Parliament will not vote for this and to govern the country, you know you have to have a majority in the house.
"So please Prime Minster tell me, why do you think you should stay on as PM when you have failed, despite your no doubt honourable intentions to honour the referendum result.
"If you cannot do that, I respectfully ask you to do the right thing in the national interest and stand down to allow someone from the Brexit camp to take the lead."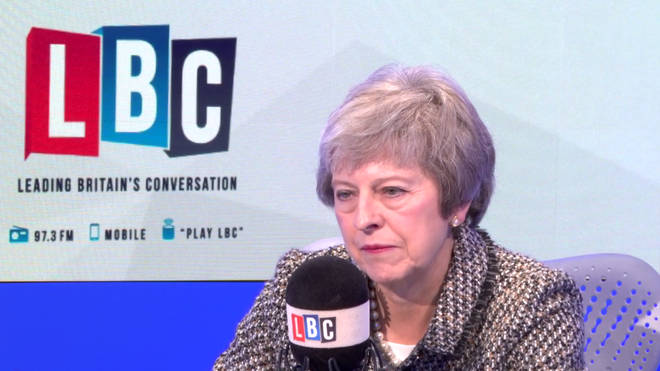 But a defiant Mrs May told him: "You mentioned sovereignty was a really important issue for you and you're absolutely right. For a lot of people who voted Leave, what they wanted to do was to make sure that decisions on things like who could come into the country would be taken by us here in the UK and not by Brussels.
"That's exactly what the deal that I've negotiated delivers.
"We are leaving the European Union on 29th March 2019. There's then going to be a period of time, up to the end of December 2020 for business to be adjusting to the new relationship that we're going to have with the EU."