Government Want Companies To Train Up British Workers, Says Defence Secretary
6 September 2017, 09:51 | Updated: 6 September 2017, 10:45
A Cabinet Minister has told LBC that Britain will not shut the door to European Union immigrants after Brexit.
Plans to cut the number of unskilled EU migrants in the UK have been revealed in a leaked Home Office document, which suggests free movement of labour rules would end immediately after Britain leaves the Union.
Sir Michael Fallon insisted that this was not a surprise and that the Government still wants people with skills, but that British workers must come first.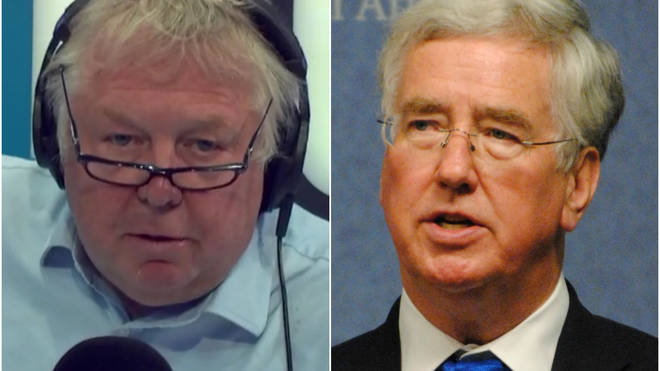 Sir Michael said: "We're not closing the door, it's also right that we continue to welcome people who've got a genuine contribution to make to our society.
"So it's a balance that we have to strike.
"We also want, by the way, British companies to invest more in training up British workers."