UK Under Corbyn Would Be A Nuclear Disarmed Country, Warns Ex-Army Head
13 October 2017, 09:36
The former head of the Army has warned that Great Britain would become a nuclear-disarmed nation under Jeremy Corbyn.
The Labour leader has refused to say whether he would have given the go-ahead to a drone attack on the White Widow Sally Jones, who has been killed by US forces.
That hesitation was criticised by Lord Richard Dannatt, the former Head of the Army.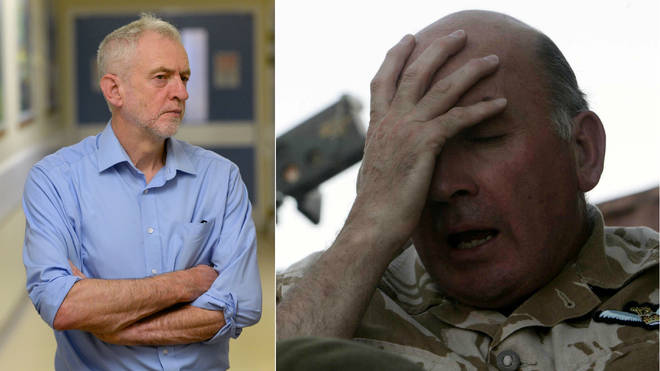 Speaking to Nick Ferrari, Lord Dannatt said: "Leaders in this country, whether they are political leaders or military leaders, have got to act decisively.
"And of course friend Corbyn has got a bad track record as far as these things are concerned.
"He's on record as saying that if he was Prime Minister, he would not press the red nuclear button.
"What that means is that the moment he becomes Prime Minister, if that should happen, this country would unilaterally become a nuclear disarmed country because our nuclear deterrent is only a deterrent if the capability is there - the weapons, the submarine is there - and there is a political will to use them.
"If that political will has gone, the deterrent has gone."