US Election: Nick Ferrari Visits Shooting Range In New York
8 November 2016, 07:00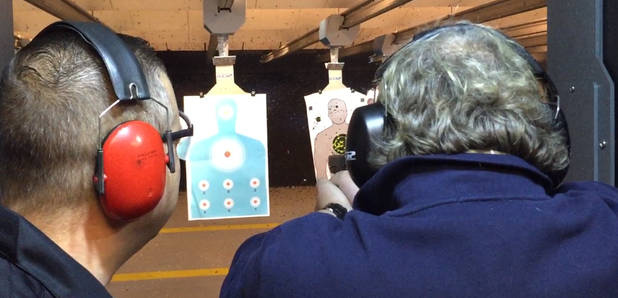 The right to bear arms is a vital part of the US Constitution. So ahead of the US election, Nick Ferrari visited a gun range to see why some voters think it's so important.
The second amendment states that "the right of the people to keep and bear Arms shall not be infringed".
Donald Trump has courted the National Rifle Association, who spent $6.5million on ads to support the Republican candidate. At a recent rally, Trump said: "My sons have been members of the NRA for many, many years. They have so many rifles and so many guns, even I get concerned."
So why are many Americans so attached to their weapons? Nick Ferrari is in New York ahead of the most important election in decades, so he took a trip to a shooting range to find out more.
How good a shot is Nick? Find out in the video above.