Wetherspoons Boss: No Transition Period, Let's Get Out Of The EU
18 September 2017, 08:12
Businesses will thrive outside the EU and we should leave with no deal, the boss of Wetherspoons has told LBC.
John Lewis chairman Sir Charlie Mayfield warned that Brexit uncertainty had led to their profits to halve, but entrepreneur Sir James Dyson insists it will be good for Britain.
Wetherspoons' Tim Martin dismissed the need for a transitional period, saying 18 months is plenty of time to organise everything we need to do. And he said that businesses shouldn't be scared by World Trade Organisation rules - as much of the wine he purchases for his pubs is done without a trade deal.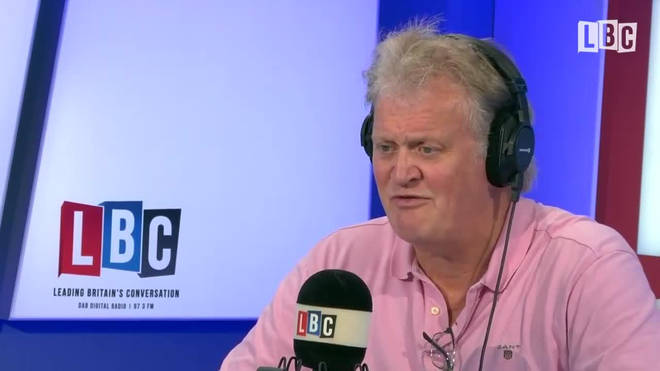 When Nick Ferrari asked who was right, the chairman of John Lewis or Dyson, Mr Martin boomed: "James Dyson's right. I don't know why the chap from John Lewis is so pessimistic.
"I think we'll do very well. Even John Lewis' sales were up 2.5% in the last few weeks. Our sales are up, Morrisons sales are up. It's pretty clear that the economy is doing quite well."
And when Nick asked if we needed a transitional period, Mr Martin was very firm, insisting: "No, it's time to get out the back, Jack.
"David Buik was just talking about the exchange rate mechanism. The same people then 25 years ago were saying we were going to hell in a handcart if we left the exchange rate mechanism. We left it and things were great.
"And the key thing is, we were ejected overnight. We jumped off the escalator and it worked very well."