Why Trump's Travel Ban Will Work, By Ex-CIA Officer
30 January 2017, 08:24 | Updated: 30 January 2017, 08:41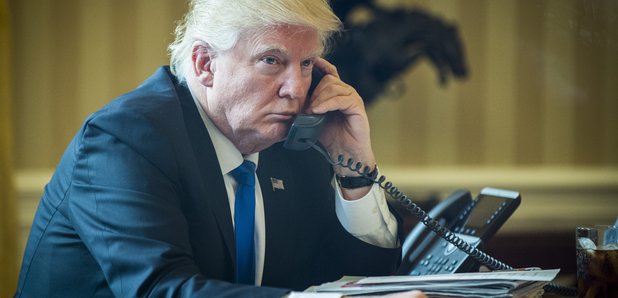 Former CIA Officer Bob Ayres told LBC why Donald Trump's controversial travel ban will work.
The intelligence expert said that stopping the flow of people from troubled countries will ensure that high-quality vetting procedures are in place to stop terrorists entering the US.
And he also suggested that Boris Johnson's claim that he has secured an exemption for British citizens is entirely false.
He told Nick Ferrari: "Is it going to work? Yes it's going to work.
"It will curtail inward immigration from what are perceived to be high-threat countries until such a time the United States can develop what they are going to use for their extreme vetting processes.
"They are giving themselves a 90-day window to do that.
"So the opening objective on behalf of the United States is to minimise or negate the entry of terrorists into the United States."
Hundreds of thousands of Americans protested against the travel ban, but Mr Ayres insisted that these are borne simply out of misunderstanding what is actually happening.
He added: "People have gone absolutely overboard based on not understanding what has been done and why it's been done.
"Even the headlines that your Foreign Secretary went over and got clarification and got Trump to back down is absolutely specious.
"When the immigration controls were announced, right after the announcement, there were several press conferences in which is was explained that people who have dual nationality can come to the United States if the dual nationality is one of those seven suspected terrorist countries.
"There was a qualifier to that though. That is, for a person to come to the United States directly from those countries, they would be subjected to increased vetting.
"We are, in many cases, ranting and raving and taking to the streets on a lack of understanding of what the US has done."