Wildlife Photographer Claims He's Being Sued By The Wrong Monkey
14 July 2017, 11:35
A wildlife photographer has told LBC macaque Naruto shouldn't be given copyright over the "monkey selfie" because it was a different primate who took it.
David Slater has found himself in the most bizarre legal battle over the ownership rights of the incredible image since it was taken in Indonesia back in 2011.
Animal rights charity PETA claims Naruto, a male crested macaque, should be the true owner of the image as he was the one who pressed the shutter.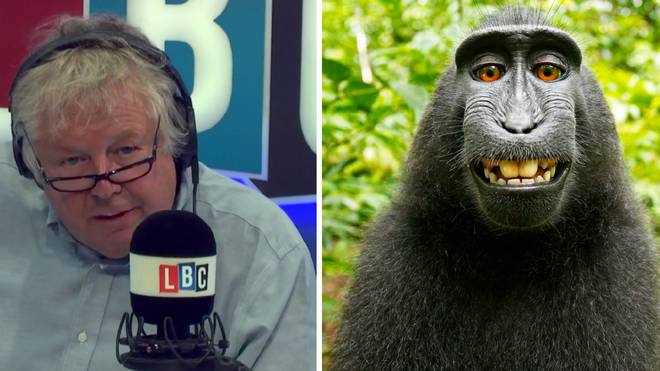 However, Mr Slater says the picture was actually taken by a female macaque named Ella and he believes he can prove it.
The case has now reached the Court of Appeals for the ninth circuit in San Francisco.
Speaking to LBC, the wildlife photographer said despite the image's notoriety around the globe, the astonishing legal battle has left him strapped for cash.
"I have lost tens of thousands of pounds on this image in royalties," he said. "Many tens of thousands, maybe hundreds of thousands."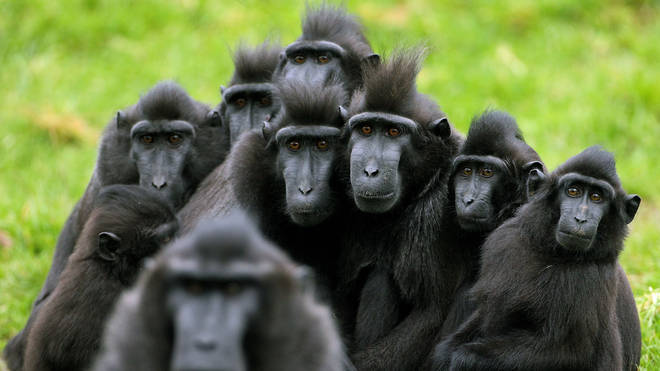 Mr Slater said that any money he had made from the incredible photograph had been spent on trying to fight the case.
Talking about how the picture was taken, he told Nick how he had befriended the troop of macaques in Sulawesi, before setting up a camera to try and capture the perfect shot.
But, now in the latest revelation, he claims to have proof that the animal identified by PETA as the "rightful owner" is different to the actual macaque responsible for the selfie.
He continued: "They've got the wrong money, the monkey is female and it is the wrong and one day I prove to the world that it is the wrong monkey."