Would Londoners Help Child Left Alone In Covent Garden? Nick Ferrari's Social Experiment
13 September 2017, 06:58 | Updated: 13 September 2017, 07:00
Nick Ferrari wanted to see if Londoners would stop to help a young child left alone in central London - and the result of LBC's social experiment will shock you.
We asked a child actor stood alone right outside Covent Garden for 20 minutes - with her parents and protection officer sitting close by for security reasons.
So how long would it take for someone to stop to check if she was OK?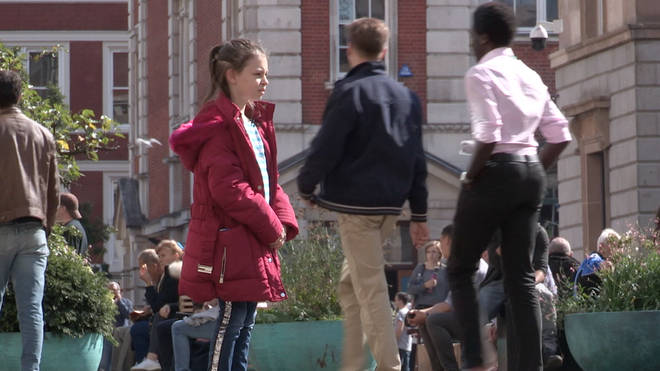 The staggering answer to that is 19 MINUTES.
Only two people stopped to help Ruby. One was a female Spanish tourist and the other was a security guard from Covent Garden, both of whom checked if she was ok.
In that time, 334 people walked past. Some looked, but only those two people stopped.
One mother with a pushchair even told Ruby that she was in her way, but did not ask whether she needed any help.
Thank you to Ruby and the Barbara Speake Stage School for their help in our experiment.