Young mum stuck in her "worthless" flat due to unsafe cladding
25 August 2020, 10:26
Kate has a young baby and needs to move into a bigger flat. But she's just been told her flat is "essentially worthless" because of unsafe cladding, so she's stuck. This is her story.
Following Rachael Venables' exclusive story about flats being worth "nil", she was inundated with cases from around the country of people in a similar position following the new cladding survey.
After having a baby in April, Kate realised she needed to move to a bigger place, so put her flat on the market.
But when the surveyor's report came in, the whole sale fell apart.
Speaking to Nick Ferrari, she said: "We found a buyer to sell the property to and because of our baby daughter, we're looking to move to get some more space.
"On Wednesday, the surveyor came round from the mortgage company and on Thursday night we got an email to say that our flat was essentially worthless. So we can't move.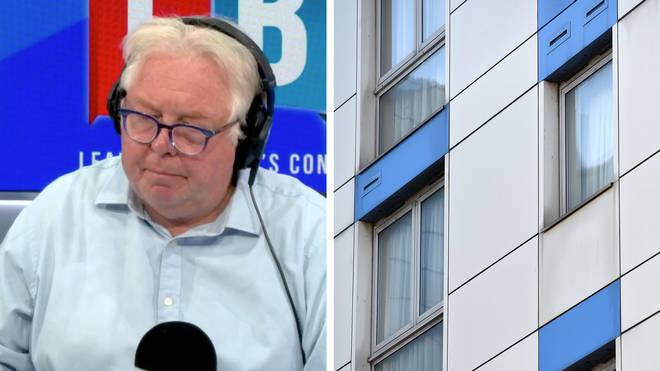 "We're going to lose our buyer, we're going to lose the house that we found for our new family. It's heartbreaking."
It's not just Kate involved - she lives in a block of 20 flats, all of whom are affected by this, they are just the only ones to try to sell since the new regulations came in.
Hear her story at the top of the page.