Zimbabwean Cries Tears Of Joy Live On Air Over Mugabe Resignation
22 November 2017, 09:50 | Updated: 22 November 2017, 09:53
This Zimbabwean caller broke down in tears as she spoke of her joy at the end of the 37-year reign of Robert Mugabe.
Nick Ferrari, who renamed himself Nick Harare for this momentous day, asked for British-based Zimbabweans to call him to give their thoughts on Mugabe's resignation.
Nicky called from Bracknell and couldn't contain her happiness at the situation, but admitted she still had fears for the future.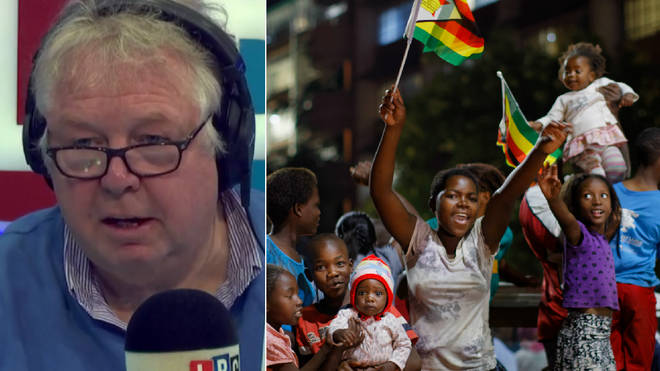 She said: "I never thought I would live to see what is happening.
"The non-coup on Wednesday was scary, because it was too calm. But what happened yesterday is just astounding.
"The pain that Zimbabweans on the ground have suffered at the hands of this man..." she tailed off as emotions got the better of her.
Watch her emotional call at the top of the page.