A Caller Takes Nigel To Task For Criticising Theresa May And The Results Are Hilarious
25 January 2018, 20:26
After Nigel Farage took Theresa May to task for her fashion choice when she met Donald Trump, Catherine phoned him to tell him how wrong he was.
Nigel has been very clear that he isn't Theresa May's biggest fan, but Catherine took Nigel to task and along the way highlighted how those who can disagree can still respect each other. 
Catherine said that whilst she didn't vote for Nigel when she hears him on the radio she thinks "yeah go Nigel." 
But she took Nigel to task for criticising Theresa May's appearance, saying "do not discuss what she's wearing, you didn't say Macron was sitting there in a tie and dodgy suit." Nigel defended himself saying that he regularly criticised Jeremy Corbyn's style.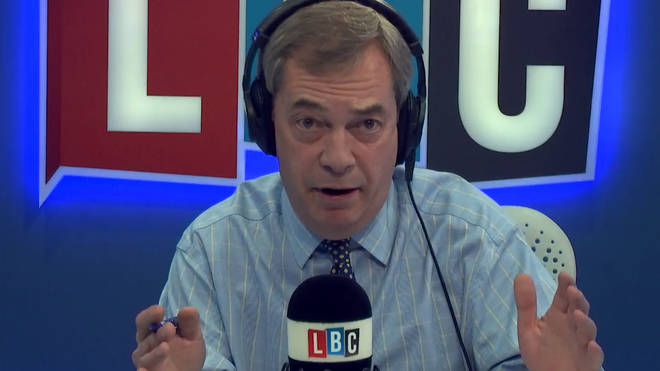 Continuing her defence of our current Prime Minister Catherine said that if "you rip off those clothes and there is a tiger beneath that outfit." She said that Theresa May shouldn't be judged on what she says, but rather what she does. 
Nigel asked Catherine what message Theresa May was delivering at Davos, and whilst Catherine accepted she couldn't she argued that this was a "very British" style of politics. 
Catherine highlighted the "tone and calmness in her voice" and said that this is "what makes her great." Whilst Nigel accepted these were important characteristics, "surely you have to say something people remember?' Catherine said that she was a Winstonian figure delivering a vision of hope. 
Summing up, Catherine said there was nobody else in British politics who could do the job Theresa May does.