Andrew Adonis' Response To Nigel Farage's Definition Of Leave
21 October 2018, 13:28
Labour peer Andrew Adonis expressed his concern for Nigel Farage when he defined the vote to leave.
The Labour peer said that he was worried about Nigel Farage's old age if the UK leaves the European Union without a deal.
He started off by telling Nigel that he 'hadn't explained what leaving means', but when the leading Brexiteer began to explain, he voiced his concern.
"I'll tell you what it means," Nigel said. "Not being governed by a foreign court, not paying over huge sums of money, not having laws made somewhere else that apply to us. It's quite simple."
Adonis replied: "It's not simple at all, you just said not paying huge sums of money. So you would pay some money would you? How much?"
"I think zero is about right," Nigel said.
But the remainer hit back: "Your pension Nigel depends upon a deal on leaving the European Union. I'm really worried about your old age Nigel, I wouldn't want you to be a burden on the state. And there's a real danger at the moment that if there's no deal when we leave the European Union that people would have to look after you."
- Brexit: A timeline of key dates and events.
- Theresa May's Chequers proposal explained.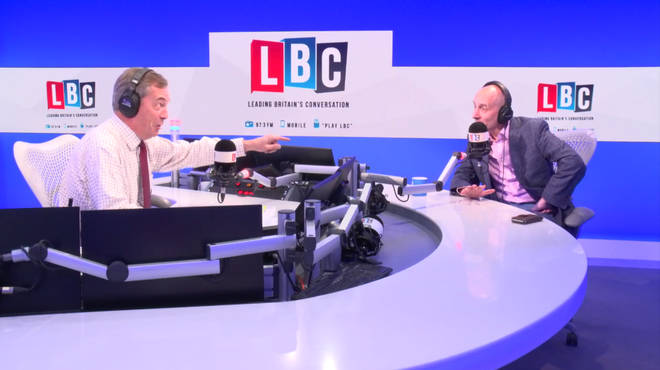 The pair also clashed over the campaign to hold a second referendum on Brexit after the People's Vote march took to the streets of central London yesterday.
The Labour peer said that it is vital for Theresa May to listen to the people who marched, but Nigel Farage said that a lot of people who voted to leave would not have something to vote for.
Watch the explosive debate in full here.