Angry Remainer Accuses Nigel Farage Of Talking "Absolute Twaddle" About Brexit
23 November 2017, 20:19 | Updated: 23 November 2017, 20:31
When Nigel Farage said the EU's recent behaviour was only strengthening the case for Brexit, this unhappy Remainer accused him of talking "absolute twaddle".
The row was sparked after Brussels ruled a British city was no longer allowed to become European Capital of Culture in 2023.
The commission said it was not possible because only countries that were in the EU, the European Economic Area or in the process of becoming members were eligible for inclusion.
Downing Street said it disagreed with the decision and had begun "urgent discussions" with the commission.
This led Nick to call Nigel, a Remain voter who said Parliament should "rethink" Britain's decision to leave.
Unhappy with some of the Ukip MEP's previous remarks, the caller fumed: "I'm not a Remoaner, the only reason why I voted Remain was to counter your bogus Brexit arguments.
"That doesn't make an avid European or an EU fan, but some of your nonsensical sound bites like getting our country back."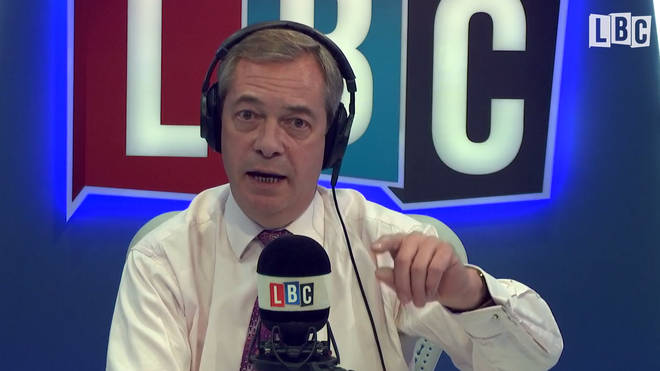 But this didn't faze Nigel as he hit back: "Absolutely, we want our country back, that's what I said all over the country, I shouted it from the top of an open double-decker on a microphone.
"I hope I don't have to do the same thing again but you can't be a country, you can't be a proper nation, if you can't make your own laws surely."
As the row rumbled on, Nick finally had enough.
Before hanging up the phone he ended: "Well all I'll say to you is you're talking absolute twaddle."
Watch the entertaining moment in full above.