Arron Banks Says Russian Collusion In Trump/Brexit Campaigns Is "Possible"
11 June 2018, 20:28 | Updated: 11 June 2018, 20:36
The founder of Leave.EU has told LBC collusion between Russia and the Trump or Brexit campaigns is "possible" - but only at a low level.
Arron Banks made the remarks as he vigorously denied reports that money from Russia had funded his pro-Brexit campaign group.
The millionaire businessman found himself in the centre of a media storm over the weekend amid claims he had undisclosed meetings with officials from the Russian embassy in the lead-up to the Brexit referendum.
The Sunday Times said it had seen emails from Mr Banks and the organisation's communications chief Andy Wigmore.
In an exclusive LBC interview, the pair joined Nigel Farage on Monday evening.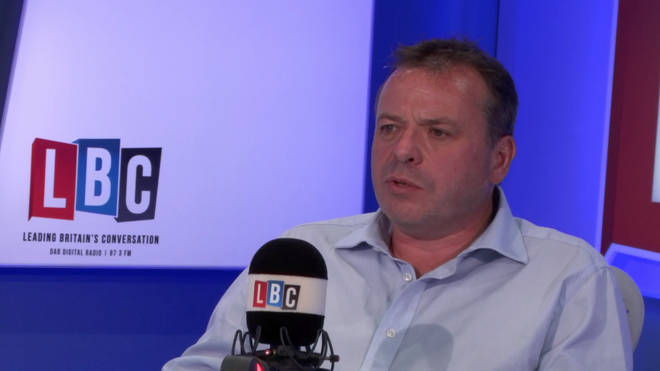 The pair rubbished the suggestion Leave.EU received financial help from Russia, with Mr Wigmore telling Nigel "not one penny or rouble".
Asked how many meetings he had with the Russian Embassy, Mr Banks said: "two lunches, one cup of tea".
Speaking in a wider context, Nigel asked Mr Banks if he thought there had been any collusion between Russia and the Trump or Brexit campaigns.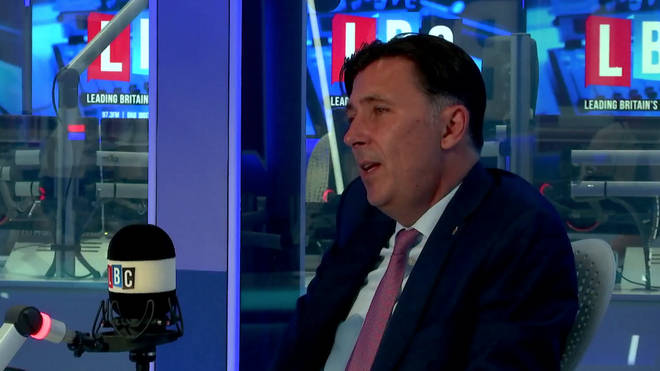 The Leave.EU founder replied: "I think it's possible at a low level – when we talked about these bots and the things that the Russians were trying to do. But at a very, sort of, amateur level.
"I really think that the reason this is all coming out is because it's a concerted remain campaign to smear anyone involved in the Brexit campaign."
On Tuesday morning Mr Banks and Mr Wigmore will appear before a Commons Select Committee.