Boris Now More Likely To Be Tory Leader After Burka Remarks: Farage
7 August 2018, 20:31 | Updated: 7 August 2018, 20:43
Nigel Farage believes Boris Johnson's recent remarks about the burka have made him more likely, not less, to be the next Conservative leader. Here's why:
Theresa May has backed calls for the former Foreign Secretary to apologise after he compared Muslim women in face veils to "letterboxes".
Mr Johnson has so far resisted pressure to say sorry, but the Prime Minister insisted the remarks "clearly caused offence".
Debating whether the former London Mayor had blown any chance of becoming the next Tory leader, Nigel gave his view.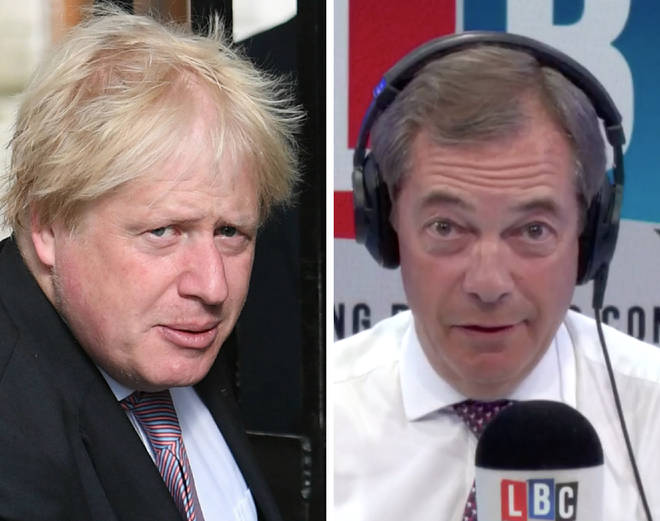 He said: "Boris isn't stupid, this wasn't an off-the-cuff comment after a glass of wine, this was an article that he sat down and wrote for The Daily Telegraph.
"Boris is many things but he is not stupid, he knew what the reaction to this was going to be.
"I have to tell you folks, I think that given that the Conservative Party leader is chosen from amongst paid-up Tory Party members, in my view, having made these comments makes him more likely to become Tory party leader and not less.
"People are pretty sick to death of a very politically correct Prime Minister who never ever speaks out of turn on any single subject."