The Incredibly Brave Call On Abortion From A Man Who Was Conceived In Rape
23 May 2018, 20:48 | Updated: 23 May 2018, 20:50
This is the incredibly brave call on abortion from a man who was conceived when his mother was raped.
Adam, not his real name, told Nigel Farage he only found out that his real father was a rapist when he turned 52.
His mother kept it a secret with her fiancée - who Adam said brought him up remarkably well and was "the father of all fathers".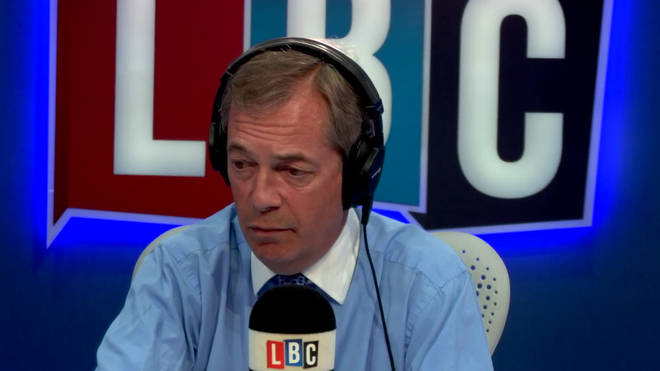 He phoned LBC as Ireland prepares to go to the polls on Friday on whether to lift a ban on abortion.
"Based on personal experience of being the son of rapist… I look at it and say the woman should have the choice," Adam said in his brave call to Nigel.
"My mother and her fiancée chose to go through with the pregnancy.
"My parents kept quiet for 52 years, non of the family were aware that my father, the man I call my father, who had basically gone through a shotgun wedding wasn't the father of her first-born son.
"Over time, he proved to be the father of all fathers."