Brexit: Nigel Farage Rails Against "Worst Deal In History"
13 November 2018, 19:37 | Updated: 14 November 2018, 15:37
Nigel Farage has warned Britain would be signed up to the "worst deal in history" if the draft Brexit agreement is approved.
Theresa May will host a special Cabinet meeting on Thursday after UK and EU negotiators reached a deal at a "technical level".
Downing Street said ministers would decide on the "next steps" in the crunch meeting scheduled for 2pm.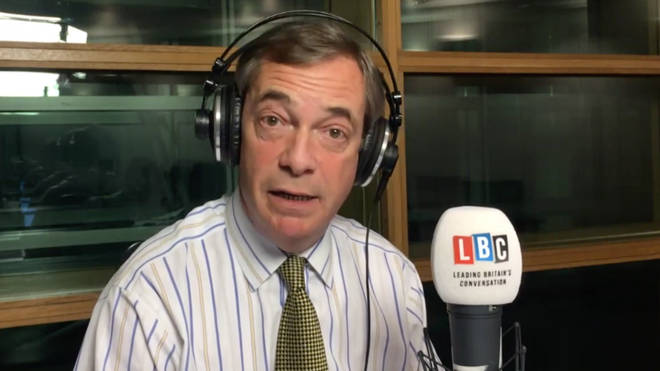 The speculation of a deal has sparked fierce criticism from Brexit-supporting MPs.
Boris Johnson described it as a "catastrophe" - and Nigel Farage agreed.
"I think this is the worst deal in history," he said broadcasting from the EU Parliament.
"I think we're behaving like a nation that's been defeated and surrendered and is suing for good peace that is how I feel."
Watch Nigel's take in full above...