Brexit Voter Leaves Nigel Farage With Head In Hands
27 July 2017, 19:59
Nigel Farage was literally left with his head in his hands when this Brexit voter told him the referendum result should be reversed.
Charles said to the outspoken politician that he was "sorry" he'd voted to leave the European Union and now he'd changed his mind.
The pair were speaking about EU migration after Home Secretary Amber Rudd announced she was commissioning a report into migrants from the continent.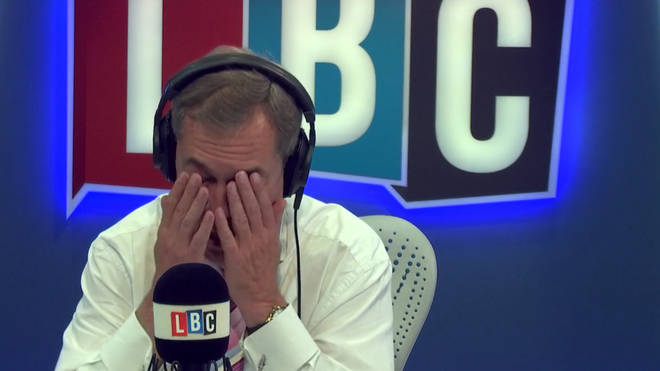 The Government wants a "detailed assessment" of the costs and benefits of EU migrants as it plans how to manage immigration after Brexit.
But, much to Nigel's frustration, Charles said he wanted negotiations to now focus on our "re-entry" to the bloc.
"You're going to ruin my weekend," the LBC presenter quipped. "We voted Leave, we're going mate - you've got to wake up and smell the coffee."
It was at this point Charles admitted to the LBC presenter he too was also a Brexiteer.
"I've changed my mind," the caller said as Nigel placed his head into his hands.
Watch the entertaining conversation above.