Brexiteer Tells Nigel Farage She Was Bullied For The Way She Voted
6 September 2018, 20:02 | Updated: 6 September 2018, 20:06
Elaine in Peterborough endured a tirade of verbal abuse for voting Leave in the 2016 referendum.
During his phone-in, Nigel asked whether the government were seriously preparing for a no-deal Brexit.
It comes after leaked documents, entitled Operation Yellowhammer: No-deal contingency planning", were photographed in the arms of someone leaving the Cabinet Office.
And Elaine from Peterborough rang Nigel to describe not only how livid she would be if the government tried to reverse the decision, but also about the abuse she'd suffered at the hands of Remain voters after the referendum.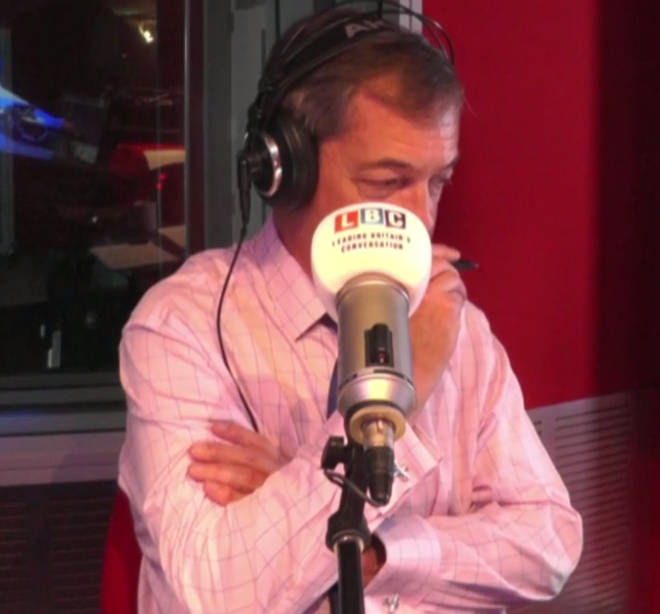 She told the LBC presenter: "If we don't leave now, we will never leave.
"I've heard people say that people like me don't know what I'm talking about, we're idiots, we're older people.
"The day after the vote, people like me were told we shouldn't be alive which upset me greatly."
She also told Nigel that she'd been called a "cheat, a liar, all sorts of things."
Nigel empathised with Elaine and sarcastically replied: "Yes, how dare we exercise our democratic rights and expect it to be carried out by this government."