Caller Brands Nigel Farage A "Wet Fish" During Heated Brexit Row
1 June 2017, 20:48 | Updated: 1 June 2017, 21:13
An LBC caller branded Nigel Farage a "wet fish" during a heated discussion over trade tariffs post-Brexit.
Desmond got in touch with the LBC presenter to challenge him over a "nonsense" claim Nigel had made earlier on in the show.

The caller said it was "completely wrong" that Nigel told a previous listener Brits pay a "massive tariff" on lamb from New Zealand.

"New Zealand have a quota that allows them to import tariff-free into Europe… and they don't use all of their quotas," Desmond said.

What followed was a row which overturned to whether Britain would economically benefit by leaving the European Union.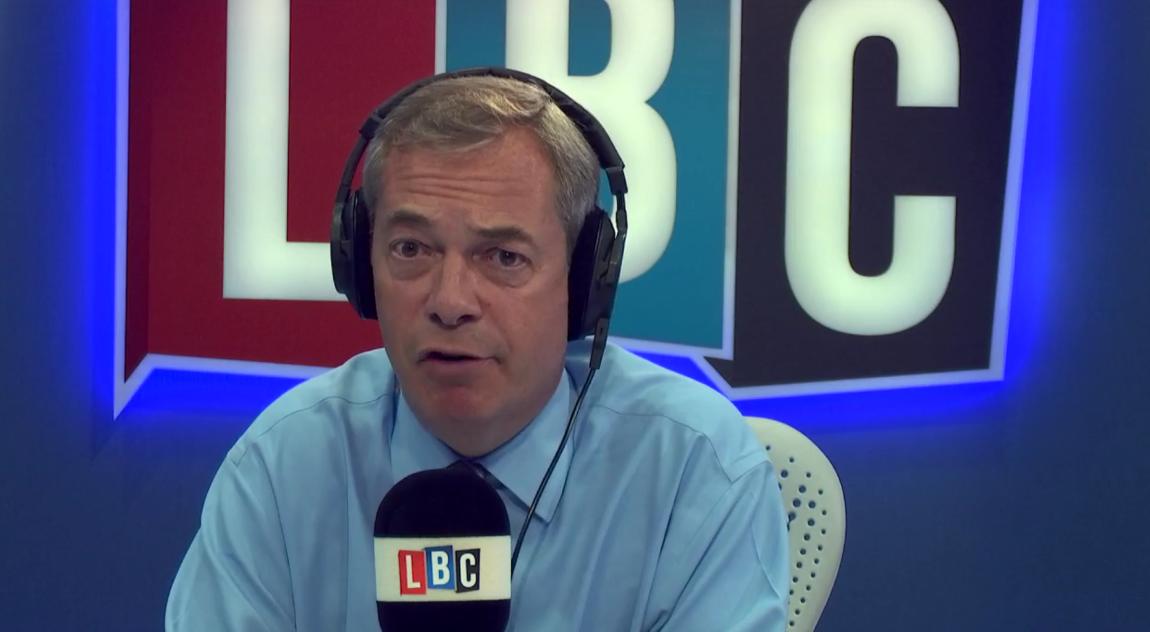 Although the subject turned from away from meat, Desmond would not allow Nigel to forget his original remark.

The caller said: "You still haven't corrected your misdirection of the caller. You told him he was paying on tariffs from New Zealand."

Nigel tried to bring the conversation back to whether Britain would benefit outside the conversation - but Desmond wasn't having any of it.

"You're like a wet fish aren't you?" Desmond quipped. "At the end of the day, you mislead a caller into believing he was paying big tariffs on New Zealand lambs."

Watch the brilliant dual above.