Caller Comes Unstuck When He Accuses Nigel Farage Of Lying Live On Air
15 November 2017, 20:15 | Updated: 15 November 2017, 20:22
When this caller accused Nigel Farage of telling lies during the Brexit referendum, he came unstuck when asked to provide some specific examples.
Luke originally tried to link the Ukip MEP with the disputed "£350m for the NHS" Vote Leave bus slogan, but Nigel has always distanced himself from that campaign.
So Nigel offered the caller another chance, he replied: "We operate a very simple rule on this show, three strikes and you're out alright?
"I never mentioned £350m and never ever did it, never said it, alright?
"But I will give you the chance to tell me one lie I told during the campaign, please."
At this point Luke backtracked, saying: "I didn't call you a liar, what I called you was a hypocrite".
But Nigel wasn't going to let that one lie.
The LBC presenter hit back again: "No, no Luke, let's not play this silly game you said I'd lied in the campaign tell me how."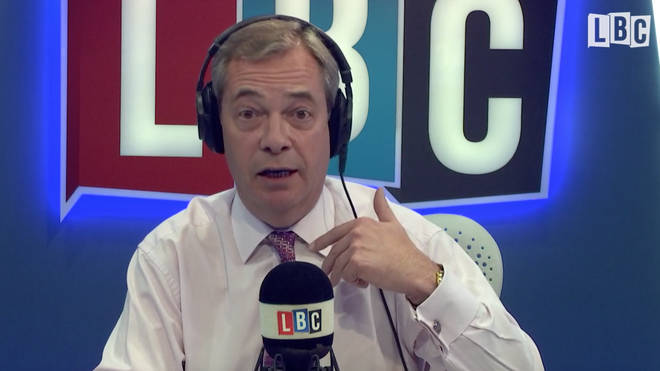 So Luke raised the "Breaking Point" anti-EU poster that Nigel was pictured in front of, which showed long queues of migrants.
"That was a photograph of actually what was happening on Europe's borders as part of the Merkel Madness," Nigel said.
"You might not have liked it but it wasn't untrue was it?"
Watch the row in full above.