Caller Will "Never, Ever Vote Again" Due To Government's Handling Of Brexit
24 July 2017, 20:22 | Updated: 24 July 2017, 20:26
Michael in Waltham Abbey told Nigel Farage he's so "furious" with the Government's handling of Brexit, he'll never vote again.
The LBC caller became incredibly critical of Theresa May's Cabinet after it emerged free movement may continue for several years after 2019.
Michael Gove has confirmed the Government supports a "transition period" - an apparent shift compared with earlier in the year when Brexit-leaning cabinet ministers were opposed to a long transition phase.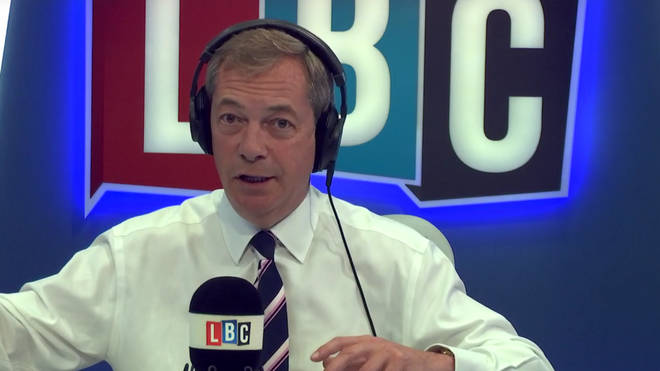 The announcement left caller Michael angry, as he told Nigel that he felt he'd been betrayed.
"I am absolutely furious this has happened - but I knew it was going to happen," the caller roared.
"The consequence of this means I will never, ever vote again."
Those in favour of a transitional period claim it will be good for businesses, but Michael explained the economy was not his priority.
"I didn't vote for Brexit because of the economy, I voted for Brexit as a personal ambition to get control of our borders some sort of normality back."
Watch Nigel's response to the passionate rant above.