Caller Suggests Defence Spending Alternative With This Excellent Argument
1 July 2018, 14:06 | Updated: 1 July 2018, 14:08
A caller said that increasing the defence budget should not be a priority, but his alternative plan took Nigel Farage by surprise.
This caller told Nigel Farage that electronics should be at the forefront of the government's agenda, ahead of additional defence spending.
Andrew made the argument that the propulsion system of both the British aircraft carrier and Type-45 Destroyer ships are designed and manufactured by the French.
"This is a disaster," he said.
"This is why Britain needs to build up its electronics industry first, and then start spending on defence.
"Defence these days is all about electronics.
"The number of people studying electronics is going down rapidly, and this is key to defence."
Nigel replied: "You know Andrew, I have never, ever thought about that. But you're right."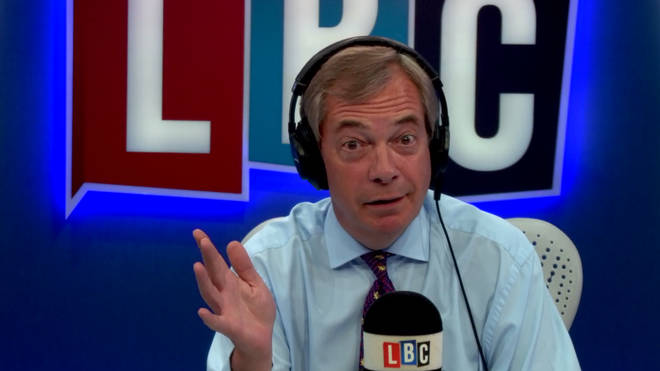 The Defence Secretary has been pushing for an increase to the defence budget since promises to fund the NHS through a Brexit dividend.
Gavin Williamson has found support in former military commanders, who back a recent call by the cross-party defence select committee for a raise in defence spending from 2% to 3% of GDP.
When asked about defence, Theresa May said:"We are a country that has the largest defence budget in Europe, we are the second biggest defence budget in NATO.
"What's important is that we ensure that we have the capabilities to meet the threats of the future."
But Tory backbenches are reportedly threatening to rebel and vote down the next budget if there is no additional funding for defence.