Nigel Farage Calls Out Theresa May For Snubbing Marine Le Pen
22 February 2017, 22:41 | Updated: 23 February 2017, 00:40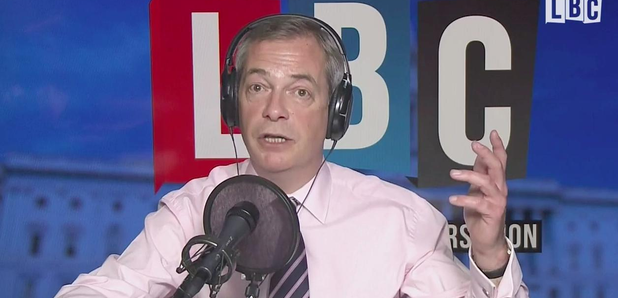 Prime Minister Theresa May met with French Presidential candidate Emmanuel Macron but refuses to meet with anti-European Union candidate, Marine Le Pen. Nigel Farage says that's wrong.
Emmanuel Macron is pro European and is the current favourite to replace François Hollande as the President of France. But speaking on his LBC show, Farage said Theresa May is making a mistake to just meet him and snub Le Pen.
Farage said: "Surely it is crazy for the British government to get involved in foreign actions to this degree and not show respect to both sides in this argument."
He continued to challenge the Prime Minister, reminding her that Mr Macron may not be the candidate who comes out on top.
He said: "Mrs May, if you're listening: it is not impossible that Marine Le Pen could win these elections!"