Chuck Chequers And Offer The EU An Ultimatum: Nigel Farage Tells PM
20 September 2018, 19:49 | Updated: 20 September 2018, 20:36
Nigel Farage has joined growing calls for Theresa May to ditch her Brexit blueprint and offer the EU a free trade deal ultimatum.
The Prime Minister has been told by the European Council leader that her Chequers proposals "will not work".
In a huge blow to Mrs May, Donald Tusk said her plan risks undermining the EU's single market following a two-day summit in Salzburg.
Critics now say it's the end of Chequers, but the Prime Minister insists it remains the "only proposal on the table".
Now, Nigel believes its time to bin Chequers and offer the EU an ultimatum - accept a free trade deal or Britain leaves on WTO rules.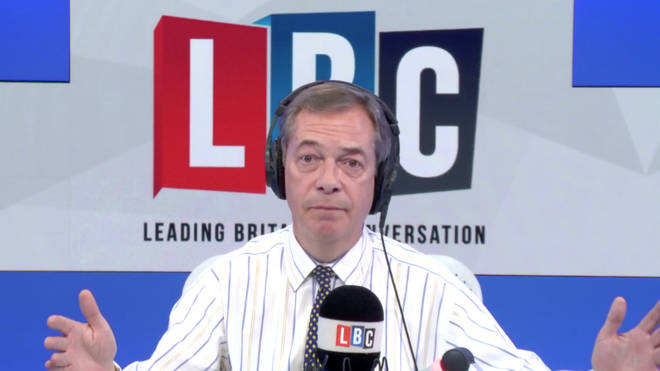 "I've been saying this now for a week that there's a change of mood in Europe," he said.
"There is big pressure coming from German industry and elsewhere - I think at the eleventh hour they would accept that deal and that would be the best outcome possible I think for both sides."
Watch Nigel's take above and see if you agree with him.