Furious Nigel Farage Demands Referendum On The House Of Lords
7 March 2017, 20:34 | Updated: 7 March 2017, 20:52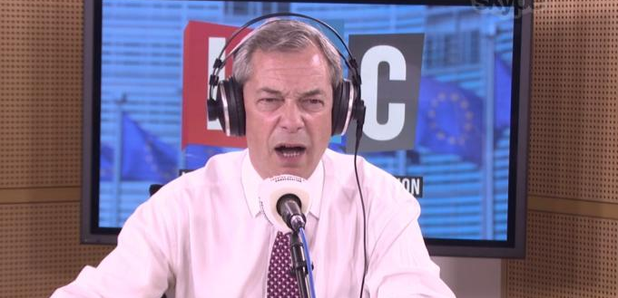 An angry Nigel Farage has called for a decision to be made on the continuation of the unelected House of Parliament.
Nigel Farage has made the demands after the House of Lords voted to give Parliament veto over final Brexit outcome by a majority of 98.
He said: "Okay, let's have another referendum this year on whether we should continue with this unelected House of Lords. I'd love to get involved in that."
Farage has previously expressed his frustration at politicians and voters who call for a second European Union referendum.