The EU Has Demanded Another Bill… This Time £80k From Nigel Farage
20 July 2017, 20:35 | Updated: 20 July 2017, 20:39
The European Union has demanded another bill… and this time it's £80,000 of Nigel Farage's own money.
The MEP recently received a letter stamped by the European Parliament telling him he was being unexpectedly charged the mammoth amount.
It's all over a quibble that one of Nigel's staff who helps represent him as an MEP also held a post in Ukip at the same time.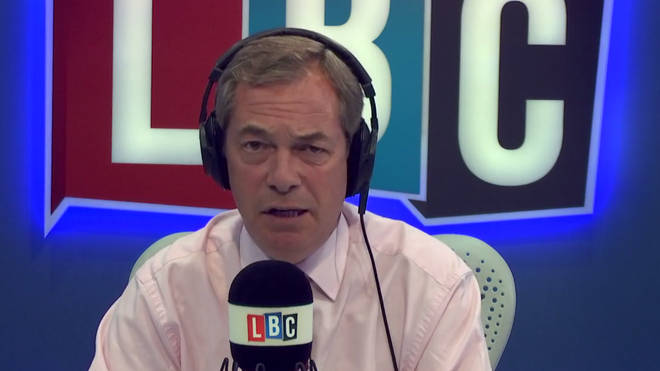 The LBC presenter confirmed this was the case, but argued he had done nothing wrong as the staff member worked for Ukip on a voluntary basis.
"But they're not happy with that," Nigel said.
"So without any meeting. Without any request to me to provide evidence. Without any formal procedure of any kind at all, the letter tells me they're going to take £80,000 from me."
He continued: "And it's now my job to prove my innocence and so what we're actually dealing with here, these unelected people are behaving frankly like people back in Stalin's day did."