Farage Brands Claims He Conceded Brexit Vote To Help Hedge Funds As "Complete Tosh"
25 June 2018, 20:18 | Updated: 25 June 2018, 20:37
Nigel Farage has described claims he conceded defeat on Brexit day to help hedge funds make money as a "complete load of old tosh".
A report by Bloomberg alleged hedge funds made millions of pounds by betting against the sterling during the EU referendum vote.
It's claimed they cashed in on vast sums by shorting the market after being given data which pointed towards a strong Leave turnout.
Nigel, who was then Ukip leader, suggested Remain had won in a TV interview which aired just after polls closed on the night.
But he rubbished claims it was an attempt to sway the market, insisting he genuinely felt his campaign for Brexit had not succeeded.
"I'd spent 25 years fighting to get that referendum and desperately wanted to win that referendum," he said on LBC
"At midday [on polling day] a firm called Populus issued a poll that said Remain was 10-points ahead.
"I'd reached the end of my campaign, I'd physically and mentally reached the end of the road.
"I sank into a deep depression during the course of that afternoon… convincing myself that we'd lose."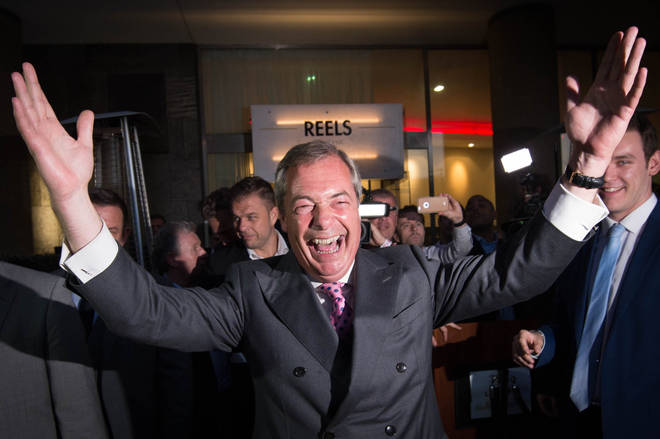 He added that he was "preparing for the worse" until he saw the result in Sunderland, which showed a larger than expected vote for Leave.
Addressing the accusations directly, Nigel finished: "Chaps at Bloomberg it's a wonderful little conspiracy theory, it's all a bit of fun, but it's a complete load of old tosh.
Watch Nigel's response in full above.