Farage: Forget Reform, It's Time To Abolish The Lords Altogether
10 May 2018, 20:04 | Updated: 10 May 2018, 20:07
Some people are calling for reform of the House of Lords, but not Nigel Farage - he wants it abolished altogether.
Peers inflicted 14 defeats on the government's flagship EU Withdrawal Bill as it passed through the upper chamber.
It's led to a petition calling for a referendum on the future of the Lords to receive more than 150,000 signatures.
The Daily Mail sparked controversy on Thursday after its front page branded peers "traitors in ermine".
Giving his take on LBC, Nigel said it was now time for the upper chamber to be axed altogether and replaced with a second elected body.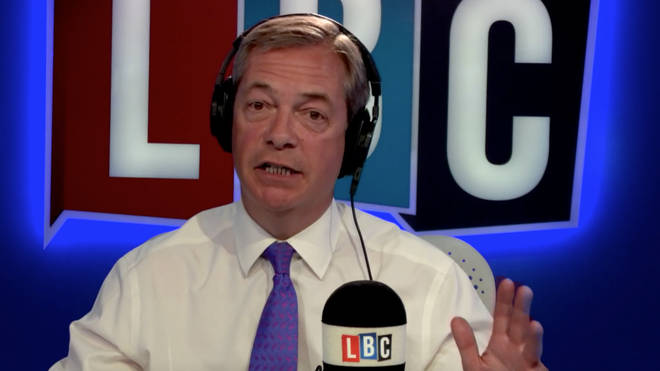 He thundered: "The House of Lords now represents in many ways the Metropolitan political class.
"I thought way before these defeats to the EU Withdrawal Bill that it is no longer fit for purpose.
"We should abolish it, we should get rid of it.
"Even if the term 'traitors in ermine' seems a bit strong, frankly they are breaking every normal, historical convention.
"The House of Lords' job is not to overturn the manifesto of the government of the day."
Watch Nigel Farage's take in full above.