Farage Repeatedly Asks Remainer: "Why Do You Want To Be Governed By Juncker?"
6 December 2018, 19:44 | Updated: 6 December 2018, 19:49
Nigel Farage came out fighting when he had to repeatedly ask this Remainer: "Why do you want to be governed by Juncker?"
The LBC presenter went up against Rupert - a self-described "Remoaner" - as MPs continued their marathon debate on Theresa May's Brexit deal.
Downing Street has dismissed suggestions next week's "meaningful vote" on the agreement could be postponed over concerns it'll suffer a heavy defeat.
Nigel was asking LBC listeners whether the constant twists and turns of Brexit was changing their view on leaving the EU.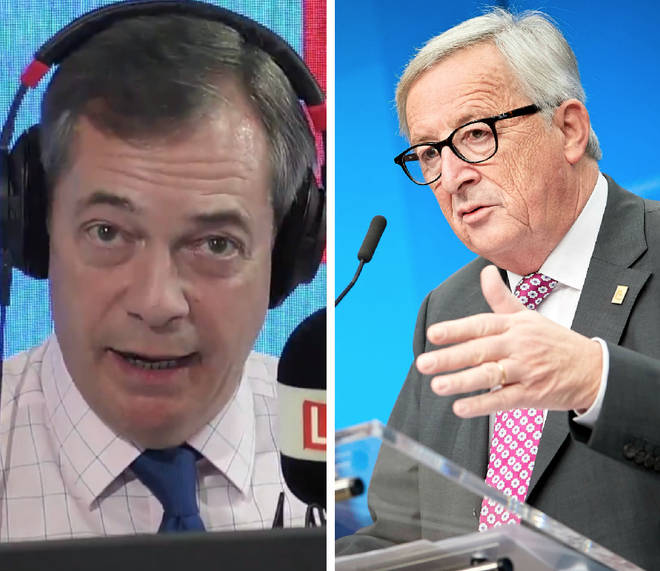 Rupert phoned because he wants another referendum, saying it was what the country needed.
As he criticised Brexit, Nigel cut in: "I am pro-European, I love Europe, it's a fabulous place.
"I love the fact there are different countries with their own cheese and different ways of life.
"What I loathe is the idea it's being centrally governed like a new form of communism by unelected bureaucrats in Brussels."
It was at this point Nigel wanted to know why Rupert was so keen to stay in.
On multiple occasions, the LBC presenter asked him: "Why do you want to be governed by Mr Juncker? Why?"
Watch the clash unfold above.