Farage Schools Caller Who Says He Has No Democratic Right To Meet Barnier
7 January 2018, 12:11
Nigel Farage is meeting the EU's chief negotiator tomorrow, but this caller claimed the Ukip MEP had no democratic right to do so.
The LBC presenter is set to make headlines when he sits down with Michel Barnier on Monday morning.
He has vowed to represent the voice of the 17.4 million Britons who voted to leave the European Union.
But, Michael from Camden called LBC because he believed Nigel was "undermining" the government's negotiating position by even going.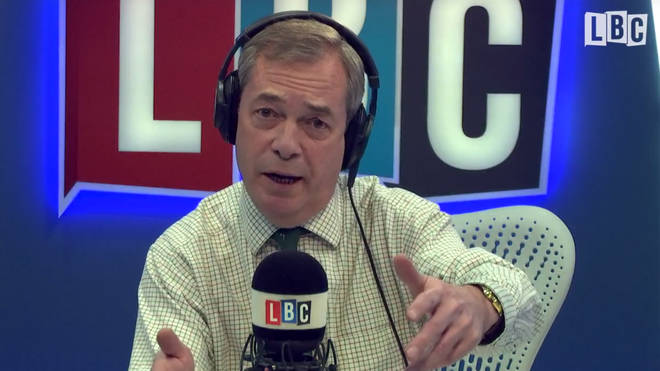 - Nigel Farage Reveals The Questions He'll Ask Michel Barnier Tomorrow
"With all due respect, what is your elected position to represent me and the majority of the population?" he asked.
"Oh Michael," Nigel responded, "I lead the biggest UK political party in the European Parliament.
"Why? Because I led Ukip into the 2014 European elections and we won!
"We came top, the first time since 1906 that a party that wasn't Labour or Conservative won a national UK-wide election - that is why."
But, the caller once again asked "who do you represent in an officially elected capacity?"
And after Nigel tried to answer the question again, he finally had enough.
Nigel finished: "I did try my absolute hardest there, I mean what elected authority did Sir Nicholas Clegg have to go and meet Michel Barnier."