Farage Spots Ex-PM Who Said Line He Got Crucified Over
12 January 2017, 20:33 | Updated: 12 January 2017, 20:34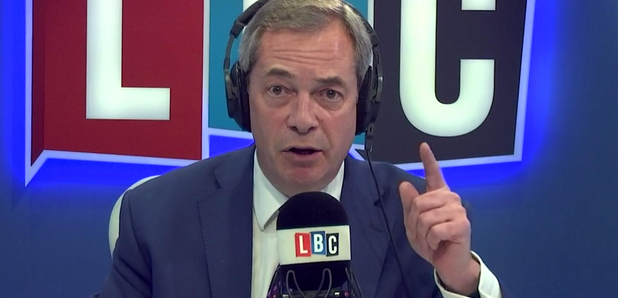 Nigel Farage has been criticised for saying "British jobs for British people". But wait... who's this that said it first?
Why, it's former Prime Minister Gordon Brown, saying exactly that when he was in charge in 2007.
Speaking on his LBC show, he said: "You'd think from some of these calls that I'm the first person that's ever said that perhaps we ought to put the interests of our own people first.
"Someone got there before me. Gordon!
"Should we report Gordon? Is Gordon guilty of inciting race hatred by daring when he was Prime Minister in 2007 to suggest that British workers should be at the front of the queue when it came for jobs.
"I don't think so."