Farage: This Is What Sovereignty Means
24 January 2017, 20:19 | Updated: 24 January 2017, 21:27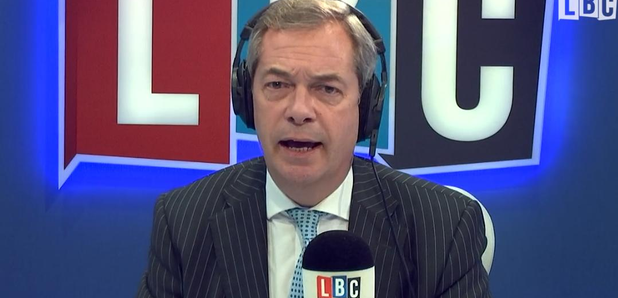 After a Supreme Court ruled MPs must be given a vote on Brexit, Nigel Farage argues what sovereignty really means.
Reacting to a Facebook post that criticised him for arguing against Monday's Brexit ruling, Nigel Farage had the perfect response for what sovereignty really means.
"Sovereignty does not lie with Parliament, sovereignty lies with the people," Nigel said on his LBC show.
"Once every five years or so we exercise that by putting people into the House of Commons to act on our behalf - they serve us, we don't serve them!
"Politics in this country has become so arrogant that actually they believe it is the other way round.
"They think we are too thick, too stupid, too ignorant - most of them actually don't think we should have been given a referendum in the first place!"