Farage Brands Trump Haters Who Don't Protest Against Saudi Prince "Hypocrites"
6 March 2018, 20:30
If the Donald Trump haters do not come out to protest against the Crown Prince of Saudi Arabia's visit then they are hypocrites, Nigel Farage has declared.
Mohammed bin Salman arrives in London on Wednesday and will meet the Queen and Prime Minister Theresa May.
Rights campaigners have denounced the visit due to the country's hum rights record and military invention in Yemen.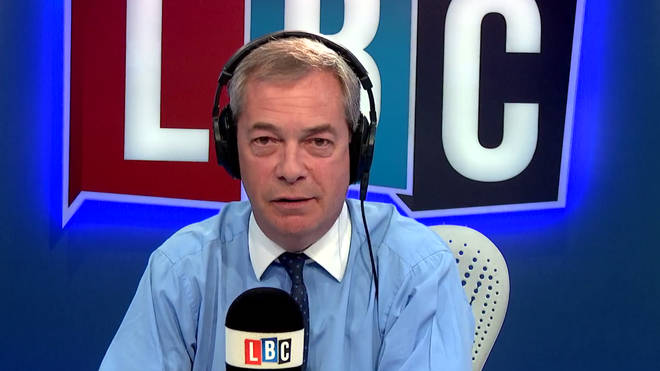 But Nigel was keen to know whether all those people who plan to protest against Trump's state visit will be so eager to take to the streets of London tomorrow.
"Those of you that have called this show that have said if Donald Trump comes to this country they'll be large scale protest," he said.
"I hope you're all out there in Whitehall tomorrow protesting about this, if not I will think you're inconsistent hypocrites."