Father Of Six Jacob Rees-Mogg Has Never Changed A Nappy In His Life
19 July 2017, 20:39 | Updated: 7 November 2017, 14:22
He may have just become a father for the sixth time, but Jacob Rees-Mogg has told Nigel Farage he has never changed a nappy in his life.
Earlier this month the Tory backbencher became an internet hit after he announced on Instagram the name of his new baby boy.
Sixtus Dominic Boniface Christopher joins Jacob's other children Peter, Mary, Thomas, Anselm and Alfred.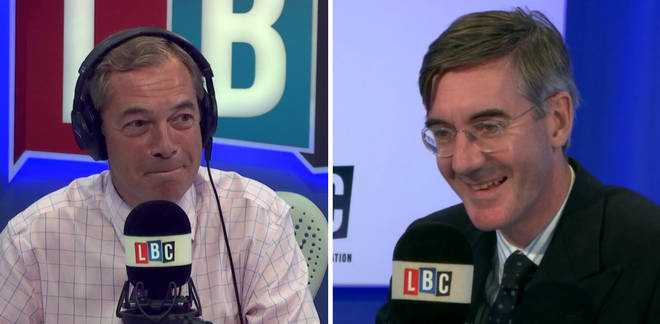 So, how hands on is Mr Rees-Mogg with his family? Nigel asked how the nappy changing was going…
"The nanny does it brilliantly," the MP for North East Somerset quipped much to Nigel's amusement.
"I've made no pretence to be a modern man at all, ever," Mr Rees-Mogg continued. "I'm probably as modern as you are."
Nigel replied: "Have you ever changed a nappy Jacob?"
"No I haven't," he said. "I don't think nanny would approve because I'm sure she'd think I wouldn't do it properly.
"Bearing in mind this is the nanny that has worked for my family - in September, 52 years - so she knows a thing or two about doing it properly."
Mr Rees-Mogg has also spoken about the online movement for him to become the next Prime Minister. Find out what he said here.