"Graduates Are Deleting Degrees From Their CVs To Land Jobs"
5 July 2017, 20:49
Caller Chris had a tale about university graduates which left Nigel Farage completely gobsmacked.
The 27-year-old told the outspoken politician that university graduates were deleting their degree from their CV because it meant they were more likely to get a job.
The astonishing claim came as a new report found students were leaving university with over £50,000 debt.
Chris explained how he quit higher education after just seven months because it was the "biggest unreported con".
But, it was the story he told Nigel next which left the LBC presenter absolutely shocked.
He said: "I am aware of people at the moment who are 22, 23, 24 who have left university, got their degree but are taking it off their CV.
"That's because they cannot get a graduate position, they're applying for supermarkets, they're applying for admin jobs.
"They have found it more beneficial to take off their CVs that they have a degree."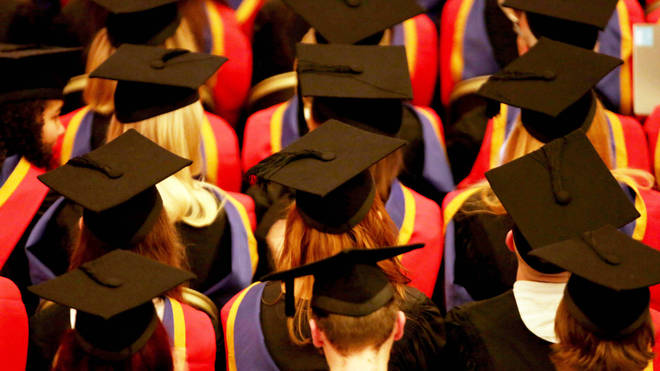 Chris explained such employers were put off by graduates because they do not feel they would settle in the job for long.
Nigel was blown away by the claim. He responded: "That's he first I've heard of that."
The LBC presenter went on: "I was arguing that for many people it was not giving them an advantage them having a degree.
"You're arguing it's an active disadvantage in some cases."