Farage: 'A Grammar School Revolution Will Help Kids From Poorer Backgrounds'
7 March 2017, 21:23 | Updated: 7 March 2017, 22:06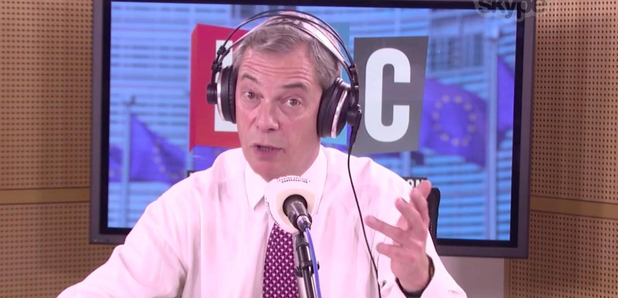 Nigel Farage has passionately expressed his support for the Prime Minister's promise to begin a 'grammar school revolution'.
It is expected that Theresa May will pave the way for new grammar schools on Wednesday, as her chancellor uses the budget to push ahead with the controversial policy.
Farage said: "For twenty years I've campaigned for more grammar schools in this country.
"I believe that if you have grammar schools everywhere, including in the big cities, including in the poorer areas, they will be a fantastic tool to provide social mobility to help bright kids who come from poorer backgrounds."