Jacob Rees-Mogg: History Proves Backbenchers Don't Become Leaders
19 July 2017, 20:09
Jacob Rees-Mogg has given his full backing to Theresa May despite an online movement to make him the next Conservative leader.
The Tory backbencher has become a bit of an online sensation over recent months, particularly on social media.
He joined Nigel Farage in the studio after the LBC presenter was inundated with calls of support towards the North East Somerset MP.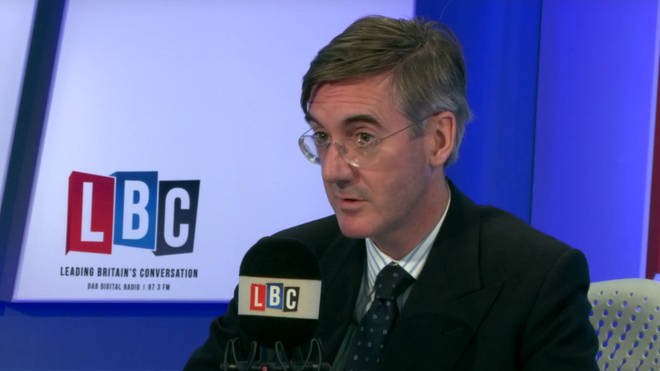 Read more: Theresa May Laughs Off Suggestion To Give Jacob Rees-Mogg Cabinet Job
However, Mr Rees-Mogg said he was a "huge admirer" of the Prime Minister, adding "I want her to stay as Prime Minister".
Nigel asked whether he would consider the top job if it ever became vacant.
The Old Etonian responded: "If you look at the history of people who become Prime Minister or leader of a party in government it has never in its whole history been a backbencher."
He added: "It would be vanity on my part to think on these terms. I want to support the Government on getting the best deal on Brexit and getting us out of the European Union.
"I want Mrs May to carry on doing it".
You can watch his full response at the top of this page.