Leave Voter Accuses Nigel Farage Of "Backstabbing" Government Over Brexit
17 July 2017, 20:07 | Updated: 17 July 2017, 20:17
An angry Brexit voter has given Nigel Farage a telling off for "backstabbing" the Tory Government over its plan for leaving the EU.
Bob in Bath demanded that the LBC presenter "supported our country" after Nigel criticised the Cabinet's handling of Brexit negotiations.
Over the weekend the Chancellor revealed the Cabinet's deep policy split over Britain's departure from the bloc.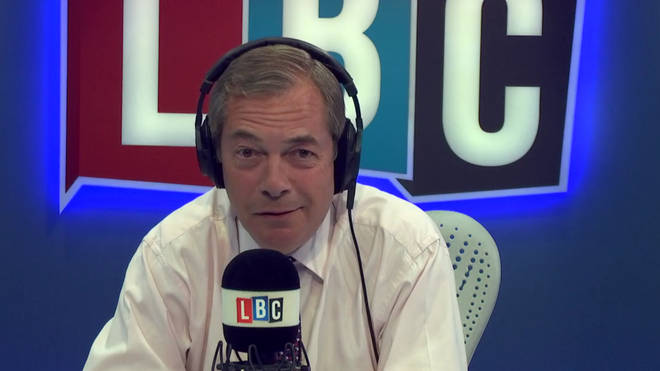 Philip Hammond said damaging stories about him had come from fellow ministers, who were out to get him because he's pushing for a soft Brexit.
Bob accused Nigel of trying to fan the flames of the split, claiming he was doing a "disservice" to the Government.
During his angry tirade, the LBC caller fumed: "You now support Corbyn many, many times. His name has cropped up many, many times."
"It's time you got off your high horse and supported our Government… You're becoming as big of a traitor as the rest of them."
Defending himself, Nigel said the Government needed "no help from me" to split it - "it's split already!"
Nigel added: "I'm quite prepared to bury party loyalties in order to get the Brexit we voted for, but right now we've got a Government that really is at sixes and sevens."
Watch the pair's row above.