Lord Andrew Adonis Goes Head To Head With Nigel Farage On Brexit Bill Amendments
10 June 2018, 13:56 | Updated: 10 June 2018, 14:09
Labour peer Andrew Adonis says amendments by the House of Lords on key Brexit legislation should be taken up by the Commons when MPs vote next week.
The EU Withdrawal Bill returns to the House of Commons, with key votes taking place on Tuesday and Wednesday.
The Labour peer told Nigel Farage that it's up to the House of Commons to decide what happens next to the Brexit Bill, but recommends that Britain remains within the single market to protect trade.
Lord Adonis also backs the proposal for a 'people's vote' on the final deal.
Nigel replied: "What I want is the express view of 17.4 million people to be respected."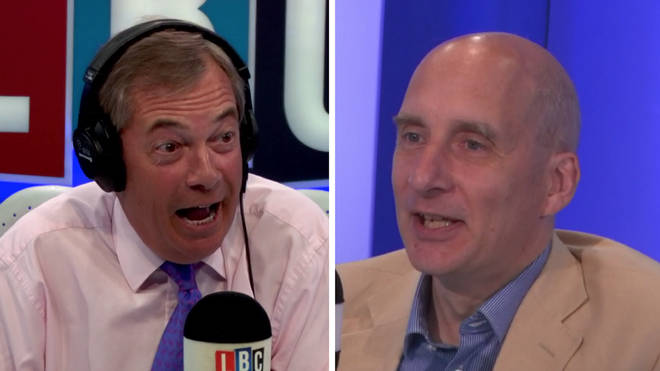 Lord Adonis said: "These are perfectly sensible proposals which the House of Commons should think again on.
"It's up to the House of Commons what it's going to do, and the job of the Lords is to ask them to think again."
Nigel asked the Labour peer what should happen should Theresa May loses the necessary support to pass the amendments.
"Nothing", the peer said.
"So we just forget about the referendum result?" asked Nigel.
"These amendments do not go to the referendum result, this is about whether we stay in the Customs Union."