Nigel Farage Tears Into "Pig-Ignorant" Activists Who Stormed Churchill Cafe
30 January 2018, 20:17
Activists stormed a north London Churchill-themed cafe over the weekend and branded Britain's wartime leader a racist. This is Nigel Farage's epic response.
Bemused customers in Blighty saw protesters calling on the owner to apologise for celebrating Churchill.
The 14-strong group chanted: "We cannot accept the unashamed colonial and gentrifying presence of this cafe".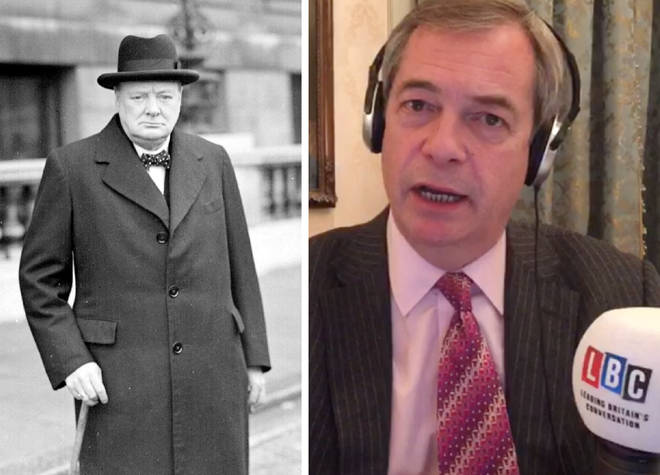 Nigel, who was broadcasting from Vienna, tore into the protesters, branding them "pig-ignorant" and "stupid".
The thundered: "They're talking about freedom, don't they understand if Churchill and the others hadn't done what they did, there would have been no freedom for Europe?
"Nazi rule would have gone on for decade after decade because the Americans would not have had a base from which to operate.
"They talk about freedom… they denounce Churchill as a colonialist - you can't rewrite history, things 100 years ago, 70 years ago were what they were.
"The idea that they now call him a racist and everything else I am literally appalled that we have these people living in our country today!"