Nigel Farage's Incredible Brexit Speech Leaves LBC Listeners With Goosebumps
7 February 2018, 20:02 | Updated: 8 February 2018, 12:56
Nigel Farage has laid down exactly what he thinks Theresa May must do next in a riveting Brexit speech which left listeners with goosebumps.
A leaked Brussels document suggests the EU wants the power to restrict the UK's access to the single market during the transition period.
The bloc would do so if it feels it would take too long to launch legal action to settle a dispute.
Nigel described the revelation as "beyond the pale" as he embarked on the most passionate speech.
He called on the Prime Minister to have a "Love Actually moment" in which she stands up to the EU "bully boys".
In the powerful monologue he roared: "She needs to stand up and say we are the United Kingdom, a proud free people that have voted to take back our sovereignty, our independence, our self-determination, control over our own futures and we will not be talked down and bullied by unelected bureaucrats like Barnier.
"Now either get real and come to the table and talk about a sensible future trade deal or we're off and you don't get your 40-billion!
"Can you imagine what the response would be if she did that?
"Well of course in Westminster the careerists would be appalled and vast sections of the liberal media would barely be able to sleep at night - but I contend out in the country in their millions people would be at home having their tea, they'd stand up and they'd cheer.
"They'd say 'I don't believe it a British prime minister that wants to stand up for our national interest in the face of this humiliation'.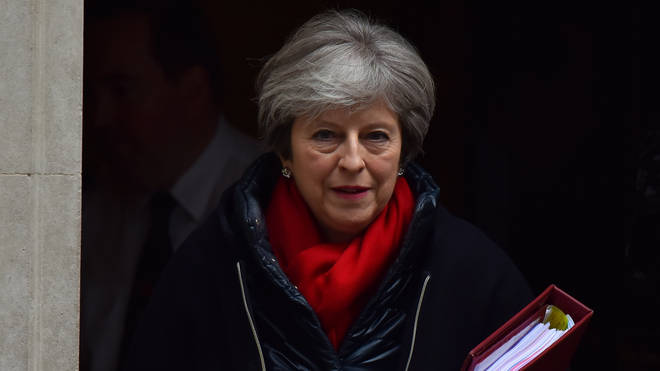 "What's fascinating is it wouldn't just be Conservative or Ukip voters cheering her, millions of Labour voters would do as well.
"She'd carry the country with her, she'd turn the whole Brexit debate around.
"Is it going to happen? I don't know, but I'll tell you what, it's like a big open goal."
Moments after delivering the speech, Nigel was inundated with praise from LBC listeners.
Watch above and see if it leaves you with goosebumps too.