Nigel Farage Demands Action To Stop Rise In Migrants Entering UK By Boat
27 November 2018, 19:40 | Updated: 27 November 2018, 19:49
Nigel Farage has warned of fatalities if migrants crossing the Channel in dinghies aren't stopped soon.
More than 100 people are believed to have entered British waters this month, with many claiming to be Iranian.
Nine people, including a three-year-old, were rescued off the Dover coast in the early hours of Tuesday.
Nigel warned of fatalities if those crossing the world's busiest shipping route weren't stopped.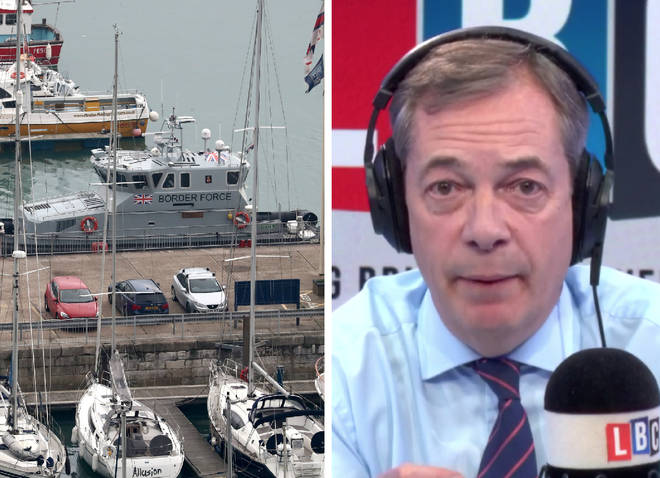 "What we've got on our hands here is a mini Italy," he said on Tuesday.
"If people realise that by taking these huge risks in small inflatable dinghies that they're going to get rescued once they've crossed the line by the RNLI or the border force and come to Britain… then we are sending a green light to the trafficking gangs and for a lot more people to come."
He added: "I promise you, it will be very, very soon when one or two of those dinghies capsize and rather than people coming aboard on British safety boats there are dead bodies washing up on Kent's beaches."
Watch Nigel's take in full above.